Court Hotel City Centre Utrecht
The Court Hotel City Centre Utrecht is located in the heart of the city centre, around the corner from the Dom (cathedral) and the Oudegracht canal. Spending the night at Court Hotel is a unique experience thanks to its location and history, dating back to 1054. The hotel offers a total of 27 rooms divided into two categories: 15 Court Rooms and 12 Court Deluxe rooms.
The rooms offer plenty of daylight and the modern comforts you expect from a four-star hotel. The tasteful design is anything but standard with luxurious boxspring beds, flat screen televisions, Anyah's eco-friendly amenities, a minibar and coffee and tea facilities. After a relaxing night, Court Hotel offers a buffet style breakfast for a perfect start of your day.
Reviews
Read the experiences of other visitors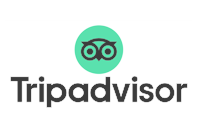 View the reviews of previous guests at this location.
View all reviews on tripadvisor
Location